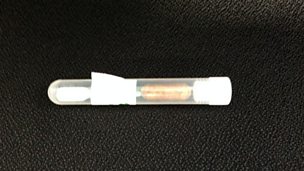 The DNA test to check on fitness at work
Duration: 02:31
The man in charge of the NHS in England will today reveal plans to modernise and improve the service over the next five years.

One suggestion is that employers should do more to help improve the health of their staff.

Sarah Ransome spoke to employees at a company in Exeter who have already started testing employee's fitness with a DNA kit.

This clip is originally from Breakfast Thursday 23rd October 2014.
Available since: Today
This clip is from
Latest news, the best interviews and sporting action - in short.